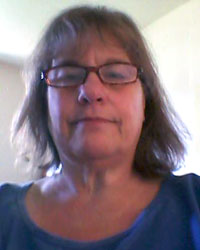 My grandfather Frank Ludvig
immigrated 1896 from Lärbro in Gotland, Sweden.
Yvonne has found a lot of information about him and my grandmother. Even grandfather's and grandmother's siblings and many more ancestors.
Yvonne: You have taken me from a grandfather to a whole country of family and I thank you sooooo much!
For Christmas I received a wonderful gift, new family members! I have a connection now with second cousins in Gotland. The family tree I received from Yvonne complements my own and contains about 150 ancestors!
Joan Falk, New Jersey, USA